Pricing
Allow us to save you the time and the hassle of sign management so you can focus on selling.
Real Estate agents are responsible to inform Stake Your Claim, LLC of any HOA, city and county ordinances and bylaws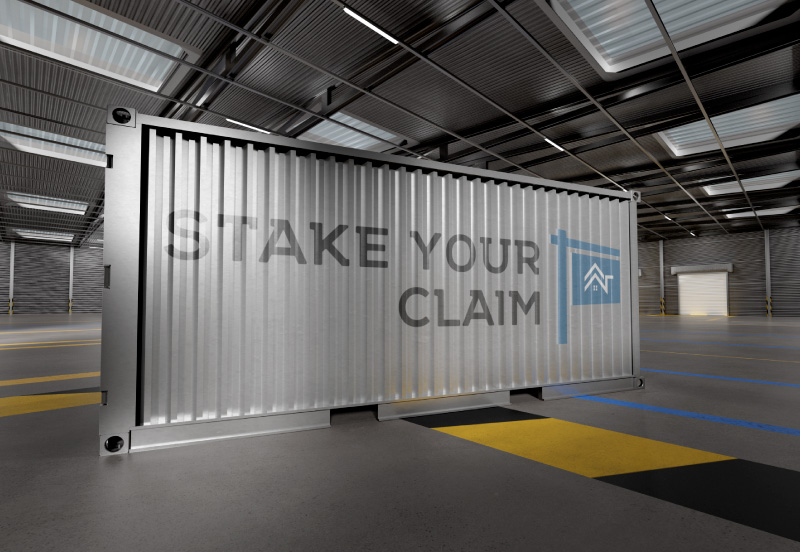 Storage
Monthly storage fee
0 to 5 signs $25
6 to 10signs $50
11 to 15 signs $75
16 to 20 signs $100
21 to 25 signs $125
26 to 30 $150
31 to 35 $175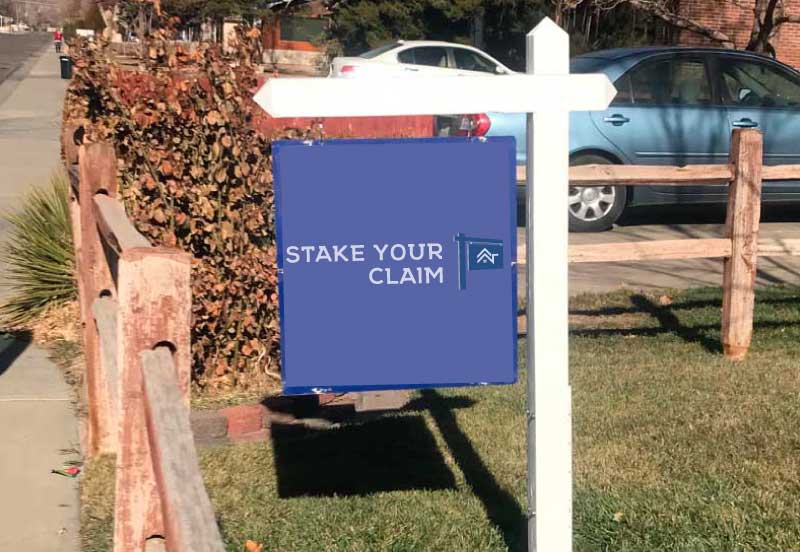 Sign installation & Removal
$20 per sign within Grand Junction City limits, Fruita, Palisade, Loma, Orchard Mesa an additional .50 cents per mile.
Service calls included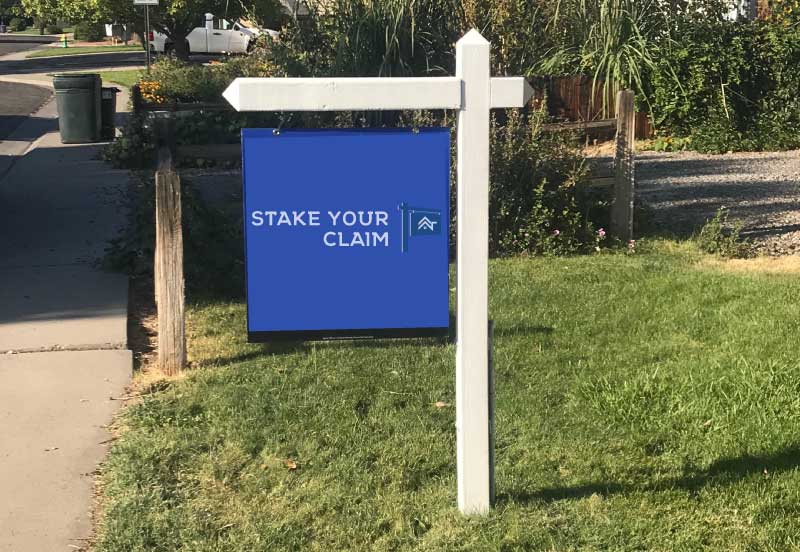 Custom Sign Post Rental
Sign Installation and removal included with rental of Custom built wooden sign post for $30. Rental is good for the life of the listing. Dimensions: Wooden 4×4 post measuring 5 feet tall by 3 feet wide.
Posts can be made to accommodate different sizes.
Monthly invoices with sign inventory reports
get started
Ready to save you valuable time to do what you do best…close deals! Let us do the tedious work for you!